By Kate Krader From Bloomberg
In the realm of jobs that sound so good someone must have made them up, Global Ambassador of Rum ranks up there with Rooftop Pool Bar Critic.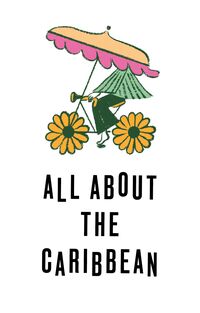 Yet, Ian Burrell does hold the title. The Jamaican-born Burrell is the industry spokesperson, a paid consultant who is hired by spirit brands to spread the good word. He travels the world, teaching consumers and industry professionals about rum, from how it's made to inspired ways to drink the stuff. He's transported his mobile tiki bar as far as Antarctica in the name of education.
Rum messaging is important these days. Following the rise of pricey tequila and bourbon, Bloomberg reports that Bacardi is introducing premium rum products in the hopes that it will help grow the industry. In the U.S., rum volumes fell 3.6 percent, but super-premium lines rose 34 percent over that same four-year period.
Which makes this a great time to drink premium rum (not that there ever was a bad time), and the best place to do it is around the Caribbean.
There are more than 50 legal distilleries in the islands alone, and Burrell has visited every single one of them. Here are the best of the best, from historic farmhouses to postcard-worthy plantation houses—the ones he likes to hang out in when he's not "working."   (Editor's note: None of these have ever hired Burrell directly.)
River Antoine started producing rum around 1785. Though it's not the oldest distillery in the Caribbean, it's notable because the crew still makes rum in much the way it was done centuries ago, with a water-powered wheel to crush the local, organic sugar cane. Visitors can see those traditional methods in action, including cooking, fermenting, and distilling in old pot stills, on guided tours and tastings. River Antoine's best known rum, the "slightly overproof" bottle (at 150 proof, a cheeky understatement), is so popular locally that there's not enough to export. Not that they could—at almost twice the strength of a typical rum, it's considered a combustible fluid and isn't allowed on airplanes. Made from sugar cane syrup, it's potent but surprisingly smooth, given its alcoholic wallop. River Antoine Estate, St. Patrick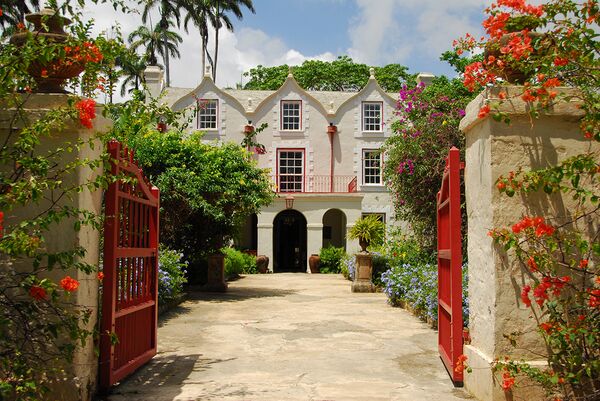 Barbados is the island that is said to have created rum around the 1650s, as sugar cane production took off. St. Nicholas Abbey was built around the same time, in 1658, and is one of just three Jacobean-style mansions remaining in the Western Hemisphere. Decorated with gables, grand arches, and cedar-paneled sitting rooms, it's one of the finest historic sites in Barbados, period. Its distillery, meanwhile, is the newest on the island, built in 2009. Among the handful of rums St. Nicholas produces is the excellent, honey-colored 12-year-old, made from molasses and aged in old bourbon barrels. Cherry Tree Hill, St. Peter  
Appleton, one of the big names in the rum world and the oldest distillery in Jamaica, recently spent $7.2 million to renovate the estate, which features eco-friendly distilling. The tour shines a light on Appleton's almost-200-year history and the making of the rum—literally. Visitors can try their hand at distilling, juicing the cane, and boiling "wet sugar." Afterward, it's sample time: Don't miss the 50-year-old offering. This is the oldest barrel-aged rum in the world, with powerful, smooth flavors of vanilla. Nassau Valley, Siloah District, St. Elizabeth
Guyana is technically in South America, yes, but it's part of the Caribbean Community (Caricom), a political grouping of 20 countries in the region. And its Diamond Distillery is a mecca for rum geeks. Set on the banks of the Demerara River, the distillery dates back to 1670 and uses some of the oldest and unique rum stills in the world. Three of the stills are made of wood, as opposed to copper or stainless steel. This helps give its El Dorado rums a unique taste, with richer flavors of brown sugar, coffee and smoke than most rums have. A visit here feels like time traveling. 44b High St., Kingston, Georgetown
Martinique has nine rum-producing distilleries. The Rhum J.M estate is one of the oldest and most beautiful, dating back to 1790. The brand itself was founded in the 1840s and is located in Le Macouba, at the base of Mount Pelée, an active volcano on the northern tip of the island. Rhum is made only during harvest time (January to June) and is strictly controlled by French A.O.C. standards (e.g., fresh sugar cane juice only). Aside from touring the distillery at your own pace, you can sample offerings of agricole rums, a funky, earthier, more vegetal spirit than your typical piña colada boozer. Rhumerie de Fonds Préville, Macouba
And while you're there …
— With assistance by Mark Ellwood