By Jun Mai, Nectar Gan from South China Morning Post
Once on the rise, China has gone from strength to struggle in the past year
Those challenges that could mean a shift in policy at the annual gathering of the National People's Congress
China's annual gathering of its legislative and political advisory bodies – known as the "two sessions" – is one of the key events in the country's political calendar and provides a rare opportunity for observers to get close to its movers and shakers. This year's meetings come as China continues to fight a trade war with the United States and battle the headwinds of an economic slowdown. They also mark 12 months since President Xi Jinping amended the constitution to remove a presidential term limit and arrive as the nation prepares to celebrate 70 years of communist rule.In the second of a three-part series about the key issues surrounding this year's "two sessions", Jun Mai and Nectar Gan look at political challenges for China and Xi.
A decade ago, China looked to be a tower of strength. While the rest of the world panicked over the collapse of global financial markets, China basked in the afterglow of a successful summer Olympics in Beijing and 9 per cent economic growth.
China had arrived, it seemed. For the first time in its modern history, its return to the club of global great powers appeared within reach and inevitable.
The change of top leadership from a colourless Hu Jintao to Xi Jinping – whom many considered the most powerful leader in decades – seemed to have only hastened the unstoppable march. A wave of euphoria carried China forward for the next decade to hit its high-water mark last year.
A People's Daily front-page commentary just over a year ago summed up the sentiment.
"The drawbacks of capitalism-led political and economic systems are emerging; the global governance system is experiencing profound changes and a new international order is taking shape," the author wrote under the pen name "Xuan Yan", meaning "declaration".SUBSCRIBE TO US CHINA TRADE WARGet updates direct to your inboxSUBMITBy registering for these newsletters you agree to our T&C and Privacy Policy
"Internally, China has already switched from fast growth to quality growth … Globally, the chaos of the world is in great contrast with the prosperity of China. The world is looking east and the view of China has become an ideal."
The article was titled "Grasp the historical opportunity with great potential", echoing one of Xi's comments a week earlier.
Fast-forward a year and China's economy is growing at its slowest rate in nearly three decades, weighed down by structural problems, rising local debt and demographic changes. It is also grappling with a massive trade war with its biggest trading partner, the United States, and a technological and strategic rivalry with Washington.
In addition, China has faced much greater resistance from other countries, with Xi's signature infrastructure drive, the "Belt and Road Initiative", running into resistance from Malaysia to Madrid.
All of a sudden, China's rise has been called into question and some China-watchers are even starting to wonder if Xi's own position – which looked unassailable a year ago – is so unshakeable.
All these factors make this year's "two sessions" – China's annual parliamentary meetings – one to watch.
Even though the National People's Congress – often described as a "rubber-stamp parliament" – has never vetoed a government bill, the annual gathering of China's political and business elite is still a landmark event in national politics. Apart from setting annual growth targets and budgets, it also gives the leadership a key opportunity to turn the Communist Party's agenda into national policy, leading to some dramatic developments inside the Great Hall of the People.
Last year, national lawmakers removed presidential term limits from the constitution, formalising Xi's decision at an earlier party convention to overturn a decades-old convention on the retirement and succession of the state leader.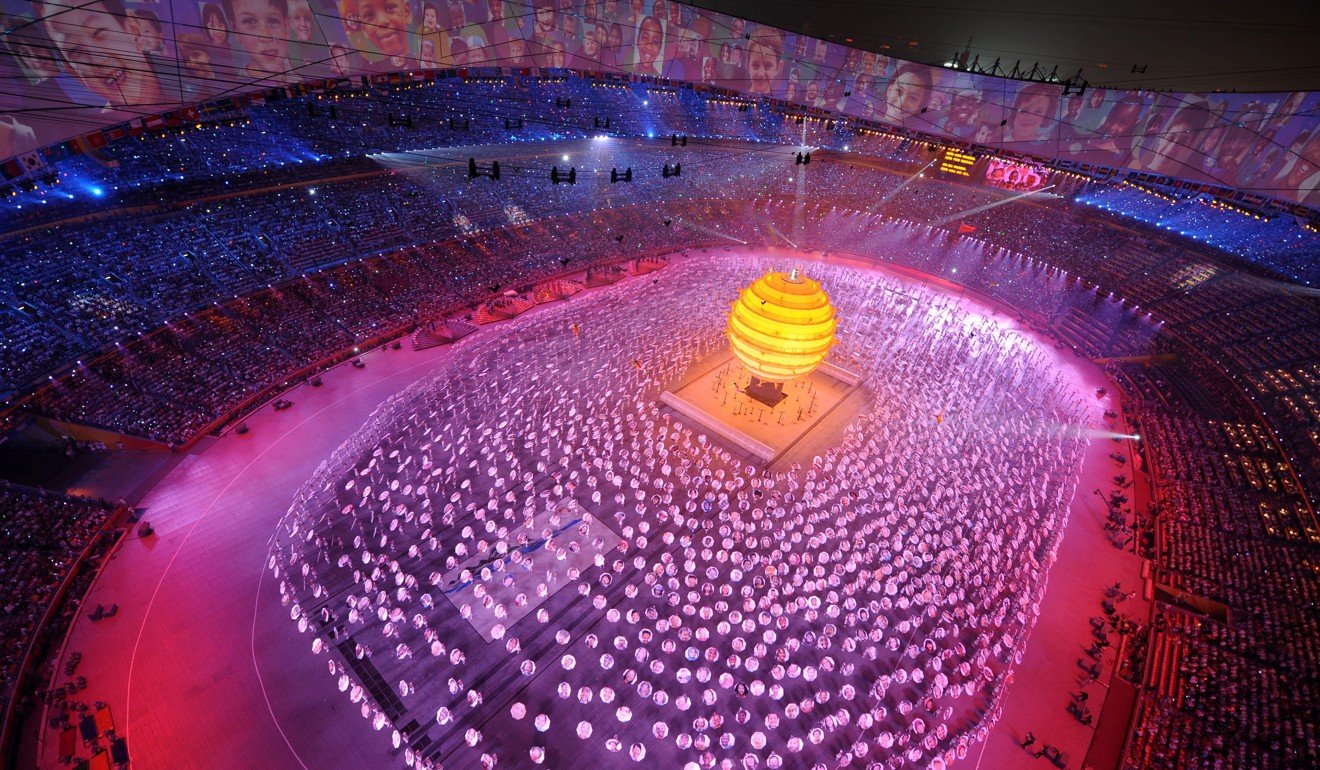 A decade ago, China basked in the afterglow of the Beijing Olympics. Photo: AFPShare:
Also at the meeting, Xi's vision of global governance, "the community of common destiny", was enshrined in the constitution along with a body of political philosophy bearing his name.
This year's sessions may not be as dramatic but it should indicate whether China will adjust its course to respond to growing challenges. While most observers agree that the going will be even tougher next year, few expect a major shift in direction.
"In the face of mounting pressures, Xi will certainly make tactical adjustments, but not fundamental strategic adjustments," said Jude Blanchette, a specialist on Chinese politics with the Crumpton Group in Virginia.
"The lesson for the party leadership of the past 12 months is almost certainly not that they need to decentralise decision-making and relinquish control over key areas such as technological advancement. If anything, the underlying logic for tighter control has increased."
Richard McGregor, from the Lowy Institute in Sydney, agreed.
"Xi is what we would call in the West a 'conviction politician' – someone who is going to do what he believes is right for China in the long term no matter what the naysayers tell him," McGregor said.
"That means little let up in the sharply tightening trend which we have seen in recent years, in the economy and politics, and even greater antipathy against Xi as a result. If the economy slows appreciably, Xi might not be so popular among the masses either."
While Beijing may not ease its hold over society and the economy, it is expected to make some tactical withdrawals – if only to help deflect criticism at home and abroad and gain more room to manoeuvre.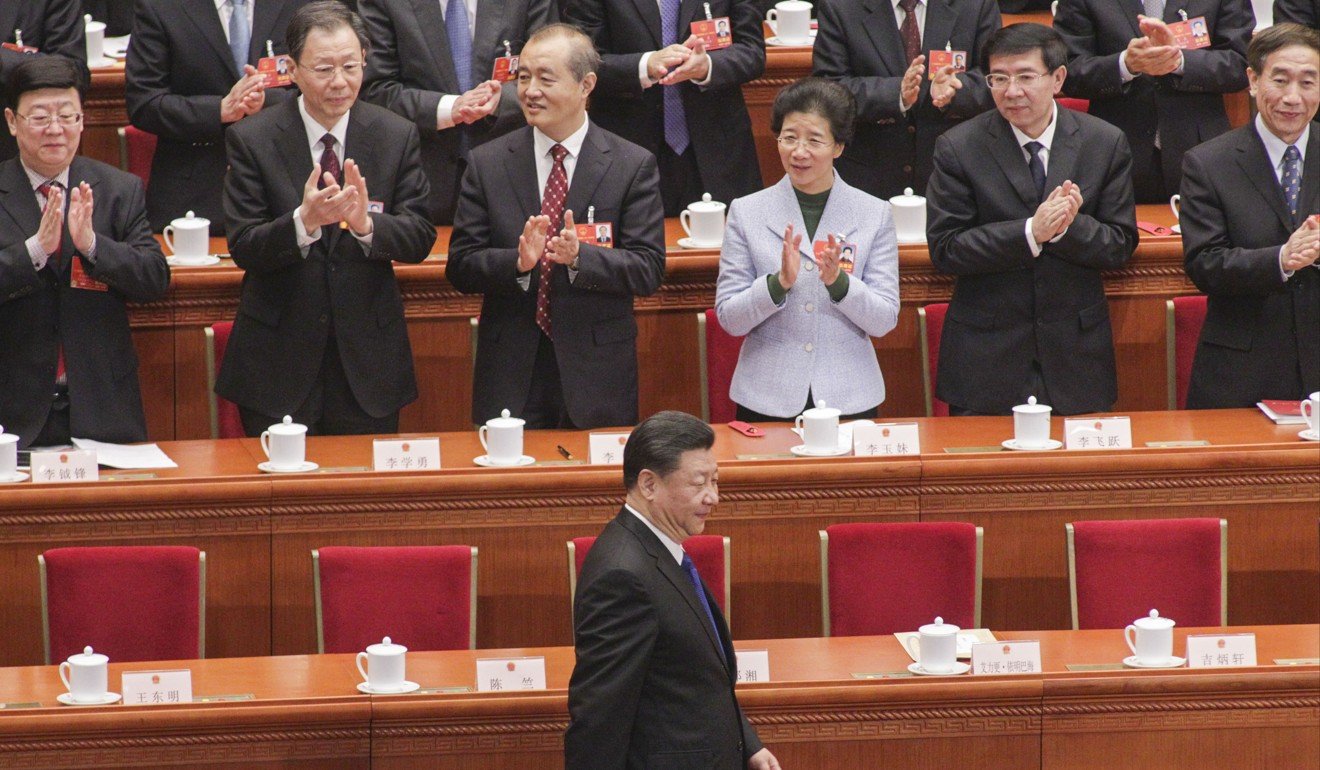 Chinese President Xi Jinping's hands-on approach to the US-China relationship might have exposed him to internal criticism, one observer says. Photo: Simon SongShare:
For example, in the last few months, the authorities have toned down nationalist propaganda and courted the private sector.
Ryan Hass, an adviser on China policy at the National Security Council under the administration of former US president Barack Obama, said Xi's hands-on approach to the US-China relationship might have exposed him to internal criticism.
"The deterioration in US-China relations over the past year has had a psychological effect inside China … It has helped spark an internal debate among [the] business elite and intellectuals inside China about whether China is abandoning the formula that enabled its rise before it has fully risen," Hass, now an analyst with Washington-based Brookings Institution, said.
Open challenges to Xi's policy are almost non-existent in China. Still, there seems to be a wider range of voices than before, a development that some overseas China-watchers see as a sign of bubbling discontent.
In an closed-door speech in September, Deng Pufang, the son of late Chinese leader Deng Xiaoping, urged China to "know its place" and not be "overbearing".
At another event, Hu Deping, son of late party chief Hu Yaobang, said China must learn from the mistakes of the former Soviet Union. Hu said Moscow failed to keep up with the US because power was too concentrated and its economic system had ossified.
At the same time, neither criticised Xi directly, and there is no sign that either Deng or Hu intend to challenge the policy of the leadership.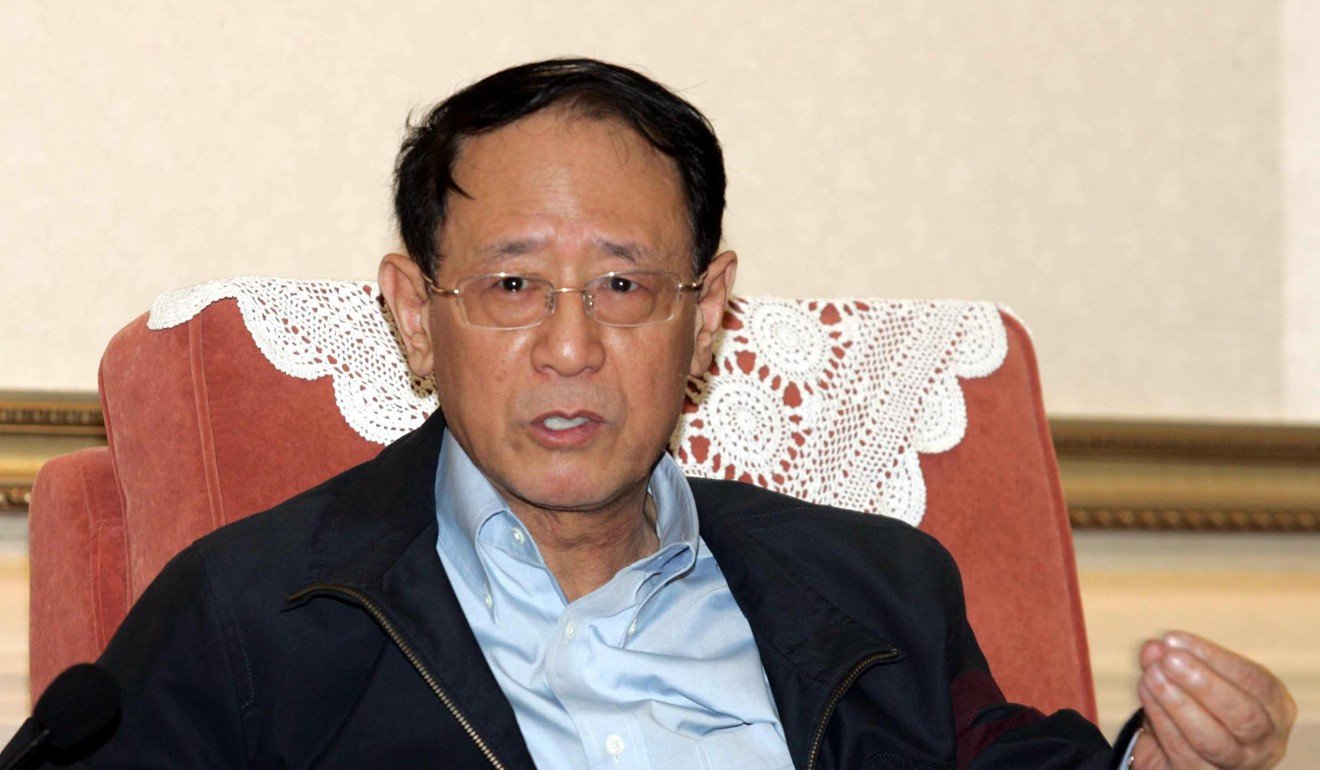 Hu Deping, son of former Communist Party general secretary Hu Yaobang, says China must learn from the mistakes of the former Soviet Union. Photo: CNSShare:
Blanchette said these differences within the establishment were not a threat to Xi's position and not strong enough to force changes in underlying policy.
"Xi's position in power is not threatened in any significant way. Grumbling is very different from active and organised opposition," Blanchette said.
Nevertheless, there are signs that Beijing is softening its tone and preparing for some tactical adjustments. For instance, the propaganda for "Made in China 2025" – a once oft-touted plan to boost China's hi-tech sector and reduce its dependence on imports – has gone quiet. Yet, state leaders, including Xi, have continued to stress the need to develop home-grown top-flight technology.
The approach is summed up in the phrase dixian siwei, or bottom-line thinking, a term that has recurred in Xi's speeches since the start of the year. It means to make clear what can be changed and what must be held onto at all cost.
Xi has repeatedly said that while China faces complex external conditions, the key to riding out the storm is to keep the boat stable.
The message was again stressed in a directive on Wednesday that will set the tone for this year's two sessions.
"The closer as we move to the critical moment of China's great rejuvenation, the more complicated the international and domestic environment will become," the directive said. "We need to stay sober and strategically focused and fully adhere to the party's political line."
The document called for cadres to rally around the "core leadership" of Xi and be accountable for implementing his policies – further evidence that fundamental changes are unlikely.
"The personalisation of the decision-making process and Xi's success last year in making himself de facto supreme leader means that he cannot but reaffirm confidence in his chosen path and keep a steady course," said Steve Tsang, director of the SOAS China Institute in London.
"Any admission that his policy might have been responsible for getting China to where it is today will be seen as a sign of weakness, which Xi cannot afford and will not allow to be projected. The more Xi is under pressure the less he can appear to give way. Hence, instead of Xi loosening control, I expect him to tighten control further and 'keep calm and carry on' with his set course."
For more on this story go to: https://www.scmp.com/news/china/politics/article/2188423/riding-out-storm-will-china-change-course-when-its-elite-meet?utm_source=mailchimp&utm_medium=email&utm_content=190304&utm_campaign=GME-O-enlz-twosessions&MCUID=8d9bd0120f&MCCampaignID=34cd9281ee&MCAccountID=7b1e9e7f8075914aba9cff17f