REMINDER FOR SUBMISSIONS TO THE WRITING CHALLENGE!
Have you always fancied yourself a writer but never had the chance to put pen to paper? Are you a writer needing a creative outlet? We are looking for some Halloween-themed scripts for an event we are hosting and would love to get some new writers trying out their work. We are looking for anything up to twenty-minute pieces (can be short two-minute sketches, a full twenty-minute short play, or anything in between) that will be performed as rehearsed readings. The theme is Halloween but it can be a thriller, mystery, or have traditional Halloween characters (think vampires and ghosts) featured. However you want to take the theme, you can – it is just a stimulus.
The deadline for submissions is October 10th, so get typing/writing and send your finished piece to [email protected] In return, you will get feedback on your piece of work (by request), and a select few will be chosen to be performed as rehearsed readings at our event. So challenge yourself today, and see what you can come up with. We look forward to receiving your submissions!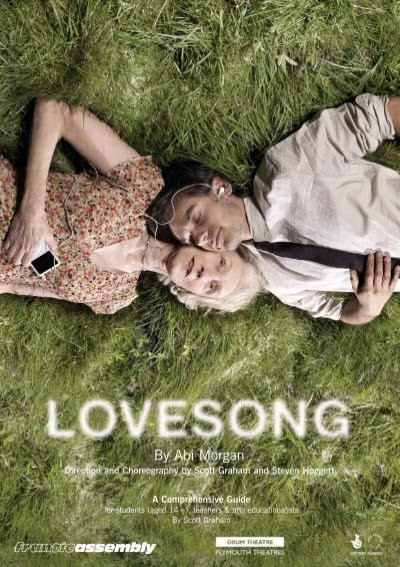 IT MAY ONLY BE OCTOBER BUT WE ARE DREAMING OF CHRISTMAS ALREADY!

Our Christmas show rehearsals start this month and we can't wait! Tickets will be on sale nearer the time, and if you are receiving this email you will be notified as soon as general sale opens so don't worry! We can't wait to get into the Christmas spirit with you soon.



MEMBERS NIGHT – FREE Lovesong Theatre Screening by Frantic Assembly (Fri 2nd October – 7.30pm)

MEMBERS – COME JOIN US FOR A THEATRE SCREENING OF FRANTIC ASSEMBLY'S SPELLBINDING PRODUCTION.

Not sure if you are a member? Unsure if you are up-to-date with payments? Drop us an email at [email protected] and we can let you know. If you are not a member, and would like to be, get in touch! Membership starts at $25/year and you could join us tomorrow night for a free theatre screening to enjoy your benefits immediately.

The free theatre screening of assembly for members is on Fri 2nd October at 7.30pm (doors/bar open at 7).
Lovesong by Abi Morgan (2011)
"Time is linear. When we die, I think we die. But until I do… I want that time to be with you."
Lovesong intricately weaves the story of a couple in the first stages of their life together with the same couple as they approach the end of this story.
A delicate mix of storytelling and physical theatre, this production was captured by Digital Theatre live at the Lyric Hammersmith, London. Directed and choreographed by Scott Graham and Steven Hoggett, it features an extraordinary collaborative performance from its cast; Edward Bennett, Sam Cox, Sian Phillips and Leanne Rowe.
Contains strong language
Directed by Scott Graham & Steven Hoggett

The runtime for this show is 1hr35m, and we will have the bar open for drinks prior, and plenty of time for an after show discussion, if desired.
This is a members only evening at the Prospect Playhouse and places are limited so please email [email protected] to request a seat reservation. We look forward to welcoming you.