From Music Fest News
There is no shortage of incredible acts headed to the Cayman Islands that are scheduled to take the stage at the first KAABOO Cayman music festival. The two-day music, comedy, culinary and arts festival will take place February 15-16 on Grand Cayman Island.
The Chainsmokers and Duran Duran will headline KAABOO Cayman along with 15 other acts includingZedd, Blondie, Counting Crows, Flo Rida, Jason Derulo, Bryan Adams and Los Lobos.
Within just four years, KAABOO has become an international brand built on the success of KAABOO Del Mar, the mainstay in San Diego that sells out annually drawing crowds of over 40,000 people over the three-day festival. The KAABOO brand has expanded to both Texas (May 10-12) and the Cayman Islands this year.
The KAABOO experience is designed for festival-lovers who want more than just a dusty field and a stage with adjoining porta-poties. The festival provides an expanded experience that is far greater than just the music.
The festival provides a multi-sensory music, comedy, art and culinary experience that brings together A-list comedians and well-known local and international artists who create unique and colorful one-of-a-kind art pieces during the festival.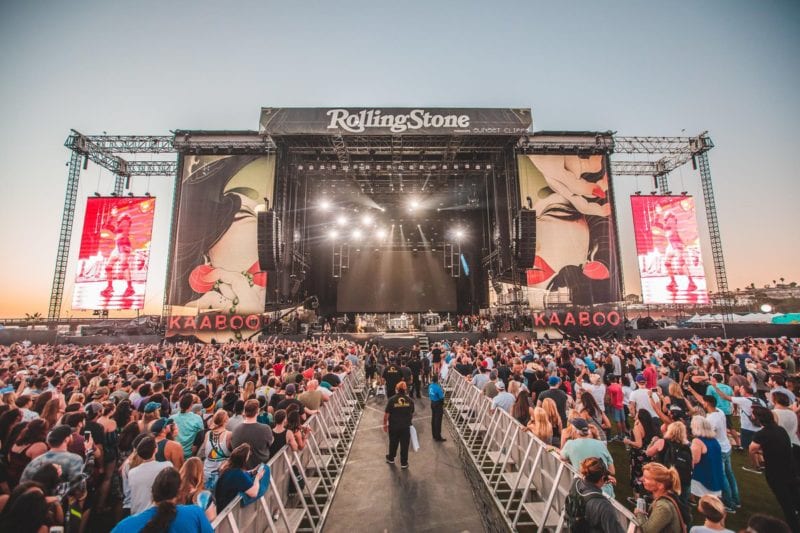 Humer Me is the indoor, air-conditioned comedy club that features some of comedy's best on-stage comedians. Wanda Sykes, Norm Macdonald, Kevin Nealon, Darrell Hamond, Natasha Leggero, Moshe Kasher, Tom Green and Alonzo Bodden are all scheduled to take the stage at KAABOO Cayman.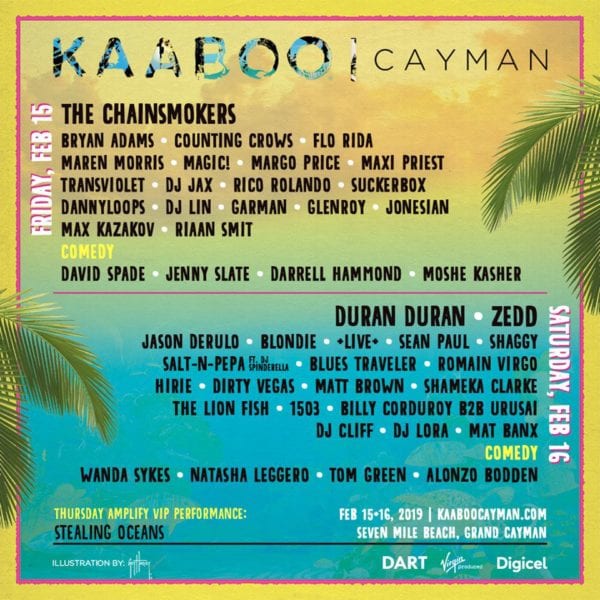 For more on this story go to: https://www.musicfestnews.com/2019/01/the-chainsmokers-and-duran-duran-headline-kaaboo-cayman/