By Paul McGowan From PS Audio
his past Christmas we had a Secret Santa, a practice that was new to me.
Everyone buys a present without knowing who the present is for. On Christmas, we present that gift to a family member who opens it in front of the group. If another in the group likes it, they can lay claim allowing the original owner to open another present. Complicated but fun.
This Christmas I wound up with a Himalayan Salt Block.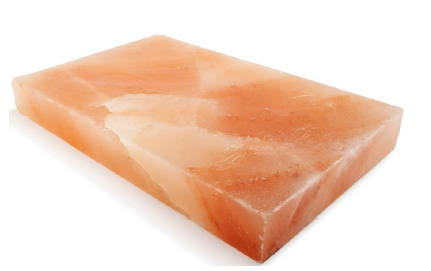 This slab of salt is used for grilling in a practice unknown to me but one I wanted to share with you.
The idea is simple enough. You place the slab of salt on the grill (or even the burner of your stove) and heat it up. After about 30 minutes the surface of the salt's hot enough to cook on in the same way a griddle works, but that's where the similarities end.
Last night we grilled broccolini and Quorn Chicken (a tasty meat substitute based on mycoprotein) on the new salt slab. I don't think Terri or I have ever had this favorite combo taste so good. With nothing more than olive oil for the broccolini, and a splash of lemon just before removing it from the slab, the flavors and kick that salt slab imparted was unlike anything we'd yet eaten. Extraordinary.
I am sure you can cook just about anything atop this rock of pink salt, but take it from me, this is one cooking trick you don't want to miss out on.
Yum!
For more on this story go to: https://www.psaudio.com/pauls-posts/salt-stone/