From FloRugby
Bloodfest 2019 welcomes a record 94 teams to Austin for its annual sevens tournament and blood drive, mixing high-level rugby with a good cause.
Men's and Women's teams across five divisions—Premier, Open, Social, Super Social, and High School—descend upon the Lonestar State's capital to enjoy a very popular event. This year's tournament features teams from France, the Cayman Islands, Canada, California, Arkansas, Oklahoma, Louisiana, Texas, and Colorado, and as the first of three legs on the Red River 7s qualifying tour, Bloodfest serves as an important jumping off point for teams with serious aspirations of advancing to nationals.
The Women
In the Women's qualifier, it's about quality over quantity. There are only five teams competing, but four of those five went to nationals a year ago, three of which finished in the top eight.
ARPTC
Coaching mastermind Julie McCoy brings two of her ARPTC (American Rugby Pro Training Center) sides down from Little Rock, AR. ARPTC has established itself as a true powerhouse in the club 7s landscape since its inception in 2015. Finishing 1st, 3rd, 6th, and 4th in the nation respectively over the past four years, this program is among the best in the country year-in and year-out, and 2019 figures to be no different.
Berkeley All Blues
Traveling all the way from Northern California are the Berkeley All Blues, a consistently strong squad who currently have two clubmembers preparing to play with the Eagles in this summer's Super Series. The All Blues will hope to build upon last year's 6th place finish at nationals, and competing in tournaments like Bloodfest against other strong teams will have them battle-tested come early August.
Rocky Mountain Magic
Also joining the fray will be last year's 8th place finishers at the national championships, the Rocky Mountain Magic. Hailing from Denver, the Magic are coming off of a 1st-place finish over Kansas City at last week's Rocky Mountain Challenge and they plan to ride that momentum into Austin to take down their formidable opponents.
HARC
Houston Athletic Rugby Club (HARC) enters its side into the fold as well, providing Texas with its only representation in the women's qualifier. The women from Houston enter the sevens campaign looking for some redemption from their 15s season that saw them defeat national runners-up Austin Valkyries twice in the regular season before falling to them in the D1 Quarterfinals.
The Men
The Men's qualifier should prove to be an extremely competitive 12-team affair. Joining the Red River teams in this year's tournament will be two sides from abroad in the form of the Cayman Islands national team and Les Bleus, a traveling squad by way of France. Although these teams won't be competing for any points on the Red River circuit, they could still have a big impact on the teams that are.
Let's have a look at some of the contenders:
Dallas Reds
The Dallas Reds enter this first qualifier as the favorite. In 2018, the Reds won both the Eastern Open Qualifier and the Red River Conference before taking 5th place at the national tournament. Having also finished 9th in 2017, Dallas hopes it can continue its upward trajectory even further in 2019 and this go around compete for the cup.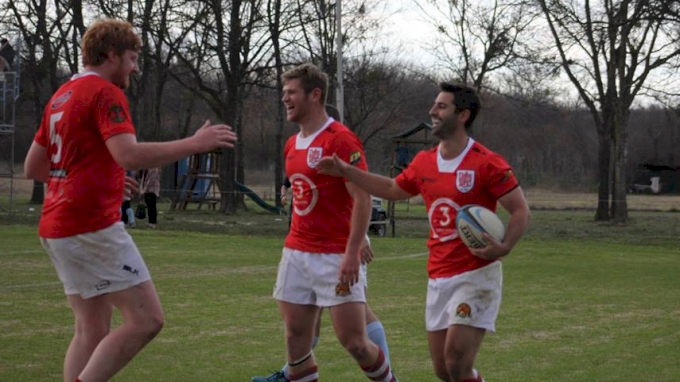 Returning players Chad Joseph and Narada Jackson will lead the boys from the front, while a contingent of young stars joins the setup to add extraordinary depth to an already strong side. A squad loaded with speedsters, Dallas is most lethal after turnovers so teams this weekend will have to limit their mistakes and stay alert defensively for the entire 14 minutes.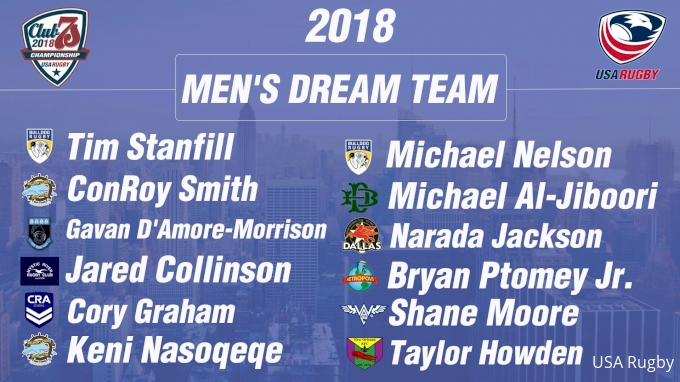 NOLA
The boys from New Orleans make the long drive to Austin looking to maintain the form that saw them through to the national tournament a year ago. They will have some rebuilding to do following the departure of stars Nick Feakes and Zach Young from the 2018 team, but if available, the trio of Cam Troxler, Brennan Falcon, and Taylor Howden is as strong as any three-piece in the country.
It remains to be seen what kind of lineup NOLA will travel with, but at their best these guys are fully capable of giving anyone a run for their money.
Austin Huns
Hosts of Bloodfest, and led by head coach Adam Scheidler, the Austin Huns are one of the teams that really came on strong in the latter half of the 2018 series. A slow start in the first few tournaments a year ago left the Huns with just a bit too much ground to make up by season's end, but they will use their victory in the final qualifier from last season as proof that they can take down anyone, and motivation to stay consistent over the course of all three qualifiers in 2019.
The Huns bring a mix of youth and experience to Bloodfest, and will lean on their defense and their work on restarts to find an edge against some of the big name teams on Saturday. The Naruma brothers, Pita and Suli, are poised to put their skillsets on full display this weekend, making the Huns a team to watch.
Austin Blacks
Having just finished a long 15s run, the Austin Blacks will have some work to do to turn around and player well in sevens.
One of the most fascinating stories of 2019 was the ability of the Blacks to field three teams in the national quarterfinals across D1, D2, and D3. Two of those three went on to play in the national final, one winning and one losing a heartbreaker. Surely the length of these runs took a major toll on the players' bodies, and it wouldn't be unreasonable if the boys wanted to take some time off from rugby to heal up.
However, given the Blacks' legacy as one of the premier teams in the nation, and given the number of highly competitive athletes throughout the club, it would be surprising if they didn't come out to Bloodfest with a strong roster prepared to win the cup. Look for players like Patrick Medina, Art Reyes, and Chris Ingate to pose threats around the field, and don't underestimate these guys who just simply know how to win.
The Others
Also competing will be Gorilla Rugby, a U23 select side from Texas full of future big-time players, Little Rock Rugby, a team that qualified for nationals in 2016, West Houston Lions, who have young Houston Sabercat Kieran Farmer in the side, Air Force Rugby, Woodlands Rugby, and Houston Athletic Rugby Club (HARC).
Let's have some fun!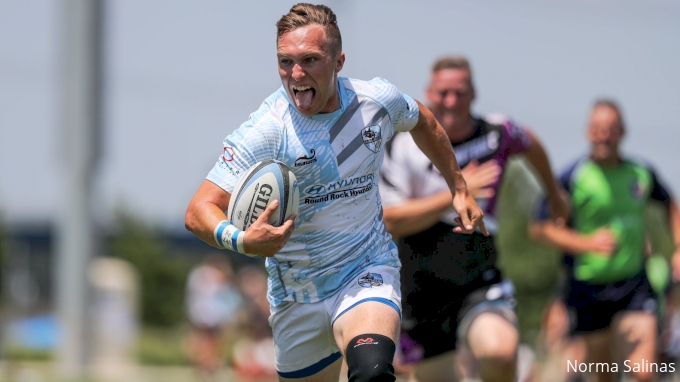 Every year, Bloodfest is an event that brings scores of people together who share a common love for the game of rugby and the open, hospitable culture that embodies the sport. The 2019 edition of the tournament and blood drive should yet again prove why people travel from all over creation to come enjoy a weekend of good rugby, good people, and good times.
For more on this story and video go to: https://www.florugby.com/articles/6519758-there-will-be-blood-looking-ahead-to-bloodfest-2019