Six big changes coming to Royal Caribbean in 2019
By: Matt Hochberg From Royal Caribbean Blog
With 2019 right around the corner, a new year of Royal Caribbean cruising is nearly upon us. With the new year comes new changes to Royal Caribbean, and we picked out six of the most noticeable changes that guests will undoubtedly encounter.
New app features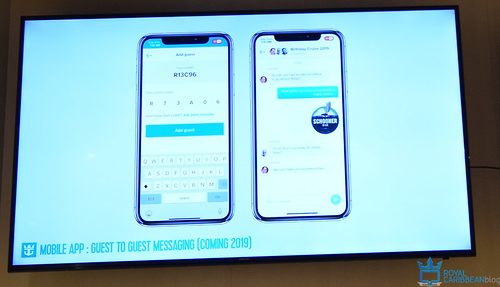 While Royal Caribbean's new smart phone app has been around since being announced in 2017, 2019 will be the biggest year yet for the app.
In 2019, Royal Caribbean's app will not only roll out to most (if not all) of the fleet by years' end, it will also see the most popular features finally reach users.
Scheduled for a 2019 rollout are features such as chat, shore excursions, stateroom dining and even stateroom changes.
Navigator of the Seas $115 million modernization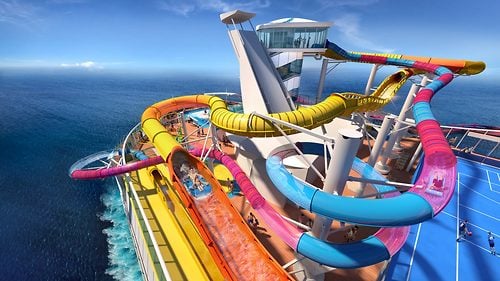 In early 2019, Navigator of the Seas will undergo a major upgrade effort that will see a lot of great new features added to the ship.
Navigator is set to receive a combination of firsts as well as Royal Caribbean favorites, including an awe-inspiring Caribbean poolscape, waterslides, the first blow dry bar at sea, nightlife and dining, and thrilling activities for the whole family.
Navigator of the Seas will be the third Royal Caribbean ship to undergo a Royal Amplified upgrade. Royal Amplified is a $900 million imitative to reimagine Royal Caribbean's fleet through a new modernization effort.
Ovation of the Seas arrives in North America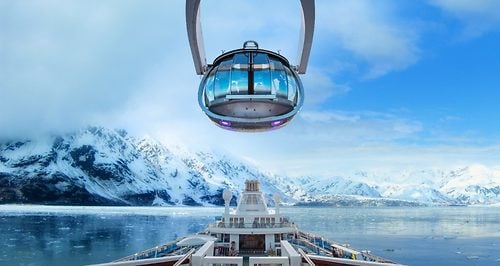 Royal Caribbean will debut a Quantum Class ship in Alaska in 2019, with the arrival of Ovation of the Seas for the 2019 Alaska summer season.
Ovation of the Seas will transition from Sydney, Australia to her new summer homeport of Seattle, Washington.
Ovation will sail 7-night itineraries to destinations from Juneau to Victoria, British Columbia, showcasing Alaska's natural treasures and luring adventure seekers with stately spruce forests, island- studded waters, native wildlife and awe-inspiring glaciers.
Perfect Day at CocoCay launch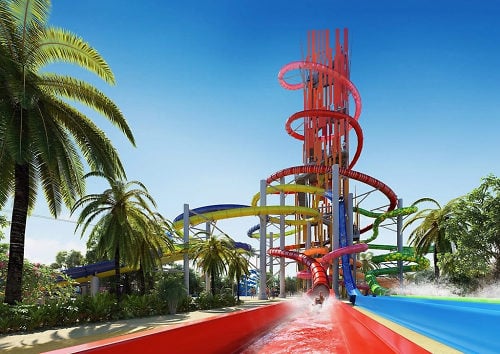 In 2019, Royal Caribbean's $200 million upgrade to its private island in the Bahamas will open its first phases to the public.
Along with a new pier, a number of new attractions and experiences at Perfect Day at CocoCay will debut in 2019. Guests will be able to choose from a variety of fun ways to spend their day, in addition to the classic lounging by the beach option.
Royal Caribbean lists Thrill Waterpark, the Zip Line, Splashaway Bay aqua park, Up, Up and Away helium balloon, Captain Jack's Galleon, Skipper's Grill dining, Captain Jack's dining, Chill Island, Chill Grill dining, and Oasis Lagoon freshwater pool will open in May 2019. South Beach, Coco Beach Club and the overwater cabanas are scheduled to open in December 2019.
Oasis of the Seas returns to Europe & upgrades
File this change as something to keep track of for later, because we do not know the full extent of what will be done quite yet, but Oasis of the Seas is headed to Europe in 2019 and her season across the pond will culminate with a major upgrade.
For the first time since 2014, Oasis of the Seas will spend the summer season in Europe when the ship repositions to Barcelona in 2019. From Barcelona, Oasis of the Seas will sail seven-night itineraries, visiting Palma de Mallorca, Spain; Marseille, France; and Florence (though the port wasn't specified), Civitavecchia and Naples, Italy.
Following her European season, Oasis of the Seas will undergo a bow-to-stern revitalization before changing her homeport to Terminal A at PortMiami for the fall and winter 2019 seasons. If you are wondering what changes Oasis of the Seas will receive, well, so are we. Royal Caribbean has not divulged what will be changed or added to Oasis of the Seas quite yet.
Spectrum of the Seas launch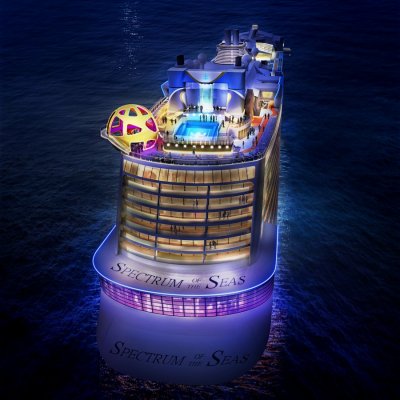 The new year will see a new Royal Caribbean ship join the fleet with the addition of Spectrum of the Seas.
Spectrum of the Seas will be the cruise line's first Quantum Ultra class ship. The ship will feature a number of firsts for a Royal Caribbean ship, including the cruise line's first private enclave for suite guests, new stateroom categories, "innovative dining concepts", and "stunning features and experiences".
Designed specifically for the Chinese market, Spectrum of the Seas will be the largest and most expensive ship in Asia when she sails from Shanghai, China starting in June 2019. The ship is scheduled to be delivered in April 2019.
For more on this story go to: http://www.royalcaribbeanblog.com/2018/12/19/six-big-changes-coming-royal-caribbean-2019